SUCCESS AND HAPPINESS CHARACTERISTICS #1 : SELF-LOVE
Love of one's self really is a foundational piece to success and happiness. When we love our self: we are comfortable in our body, we are authentic, we are heart centered and we accept our self just the way we are (at least most of the time).  Self-love is attractive and attracts people and situations and solutions to you. Self-love magnifies our good qualities. Self- love increases our value and worth. Self-love harmonizes people and situations. Self-love heals separation. When we love our self we can more fully express love, life and joy.
Self-love is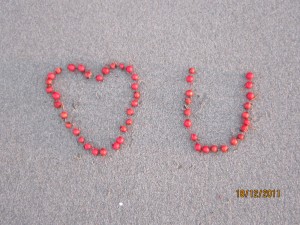 based in compassion and acceptance. If self-love feels distant to you, then develop compassion and acceptance for yourself.
A GREAT PRACTICE TO DEVELOP SELF-LOVE:
I learned this exercise from Louise Hay. It involves going to a mirror and look into your eyes and say: "I love you, I really love you."  Do this every day and repeat it and feel the love. Keep at it, it is well worth the time and attention you give to loving yourself.
AFFIRMATION FOR SELF-LOVE:
I LOVE MYSELF, JUST THE WAY I AM.
Or if this is easier, try:
I ACCEPT MYSELF, JUST AS I AM.
We can always experience more love. I hope you try the practice and affirmation this week, or longer if you like.
To Your SELF-LOVE,
Laura Meehan, MA
Soul Growth  Coach and Counselor
Founder and Liberator of Allowyourlightoshine.com

Ambassador on Howtoliveonpurpose.com